Our Fleet:
A Sampling of our Fleet of Luxury Vehicles
10 passenger limo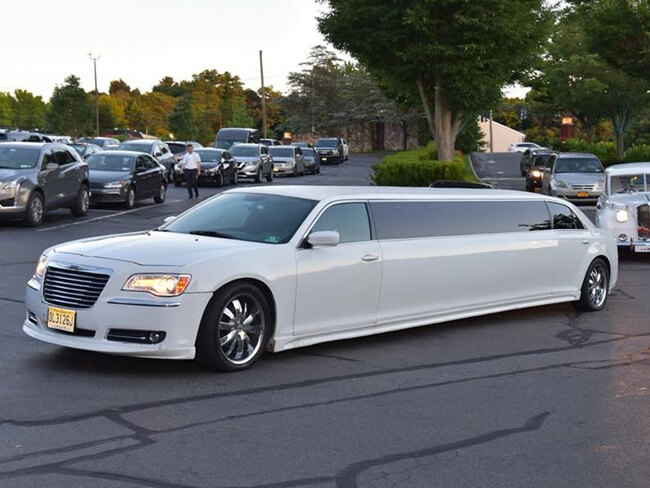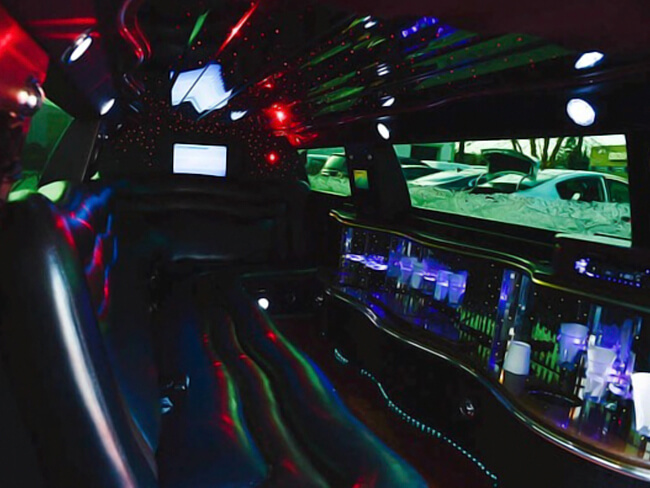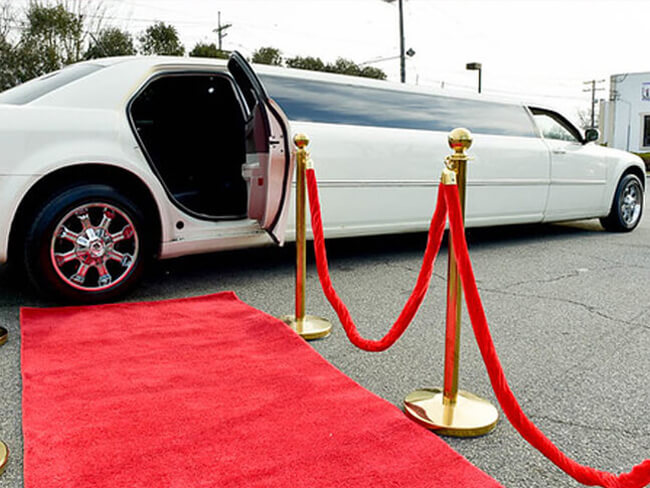 Inside our 10 passenger Chrysler 300 limousine are plush leather seats, TV and DVD, CD and iPod hookup, privacy partition, and temperature control.
12 passenger limo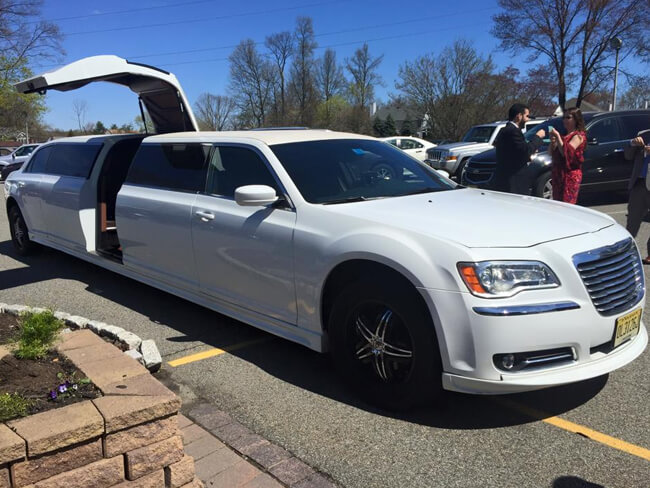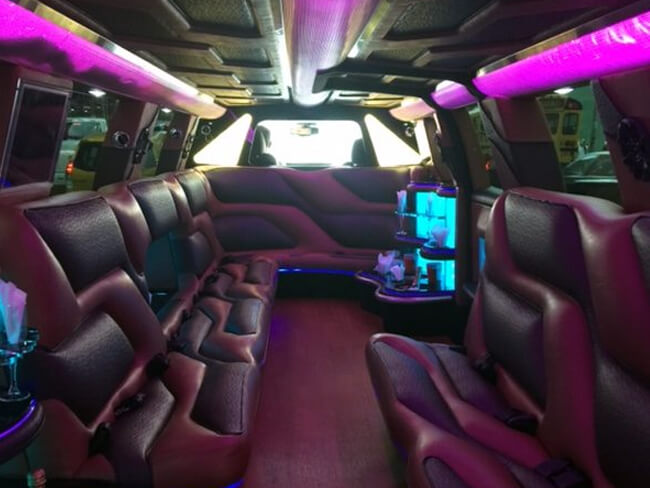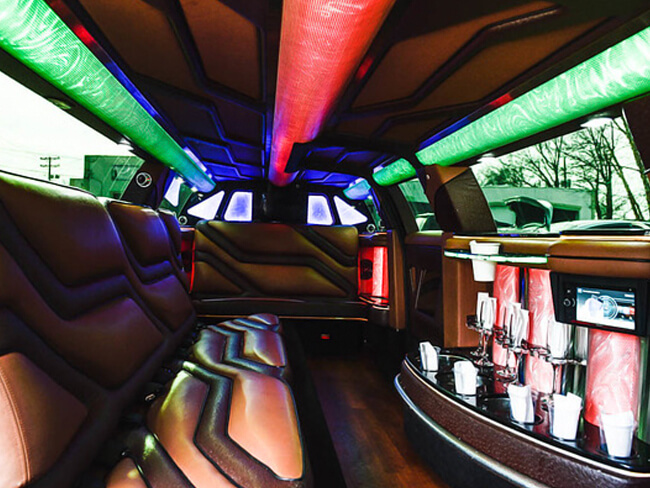 Our 12 passenger Chrysler 300 is a beautiful limo with unique jet doors. This beautiful limousine is perfect for weddings and other special events.
12 passenger party van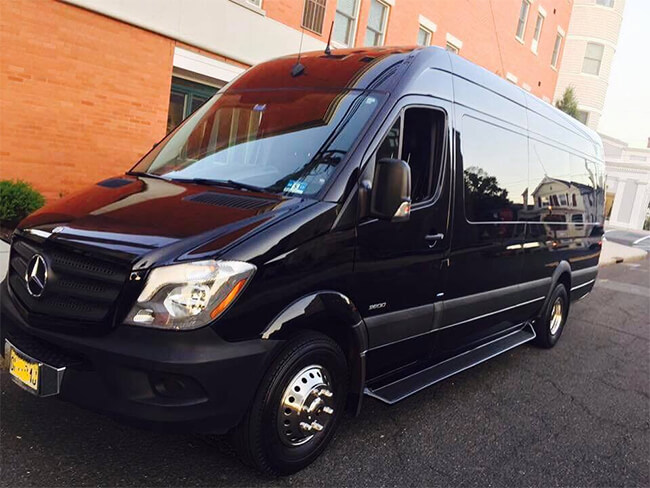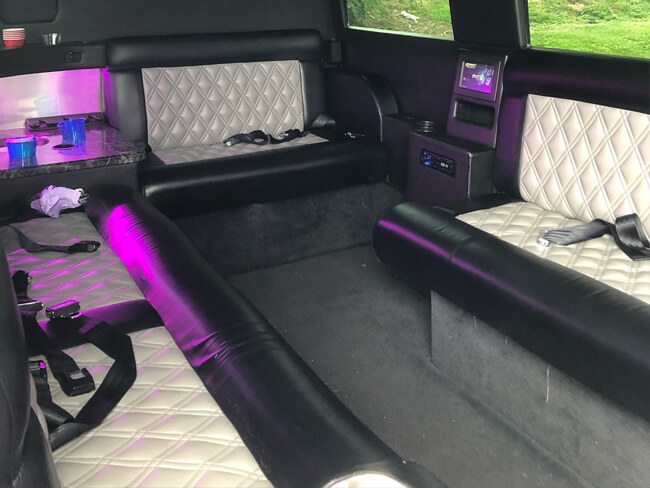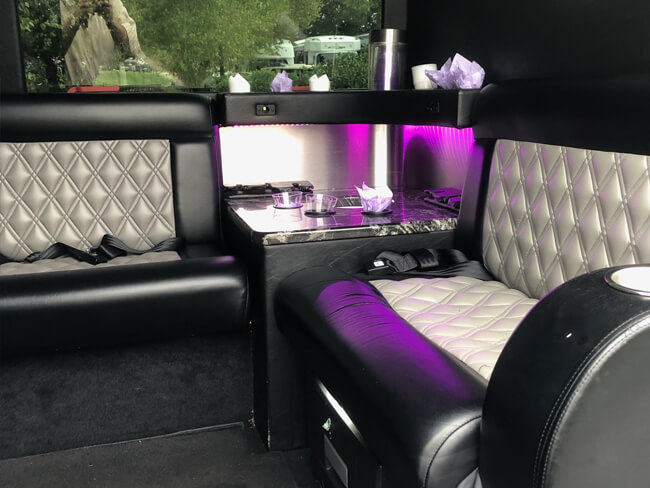 our 12 passenger Mercedes Sprinter bus is a great choice for small groups. This party van has a beautiful interior with limo-style leather seats, colorful lights, and more.
15 passenger limo van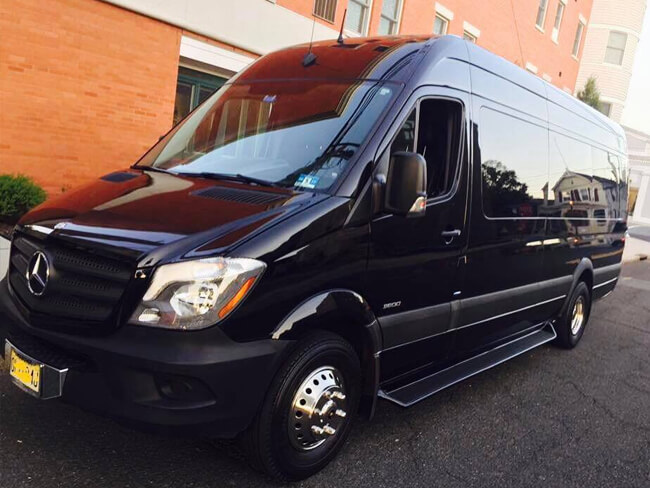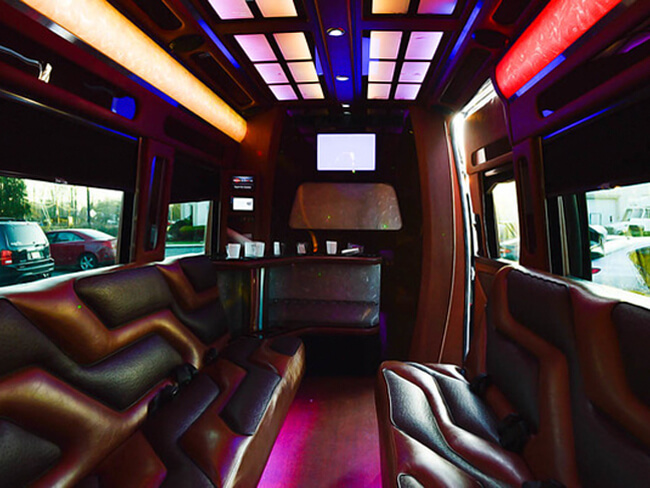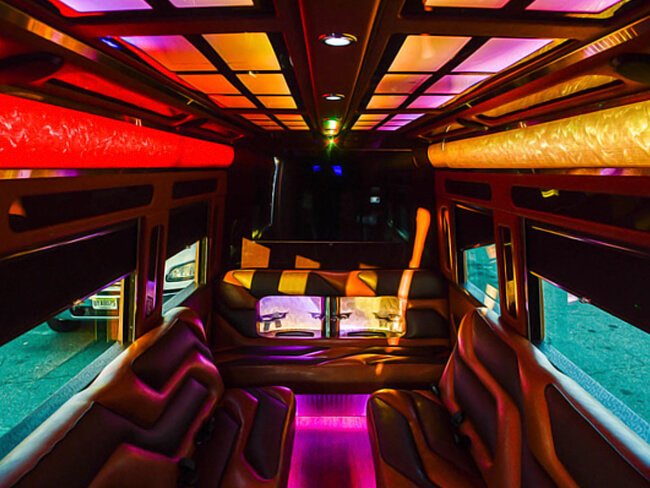 Our 15 passenger Mercedes Sprinter limo is a beautiful limo with standing room. This limo has leather seats, colorful lights, TV, DVD and more to keep you entertained.
20 passenger limo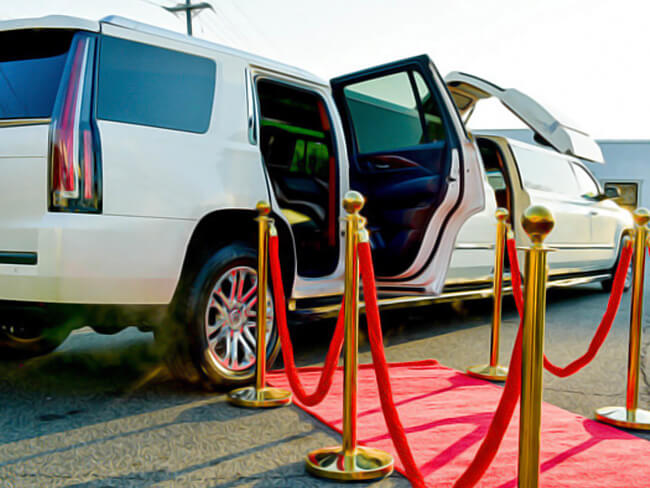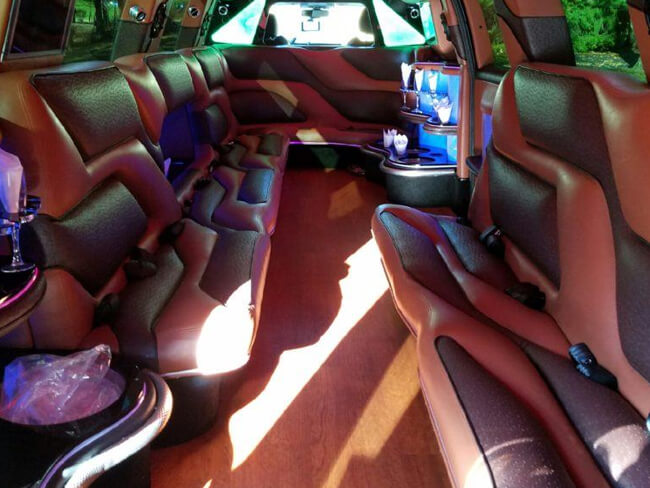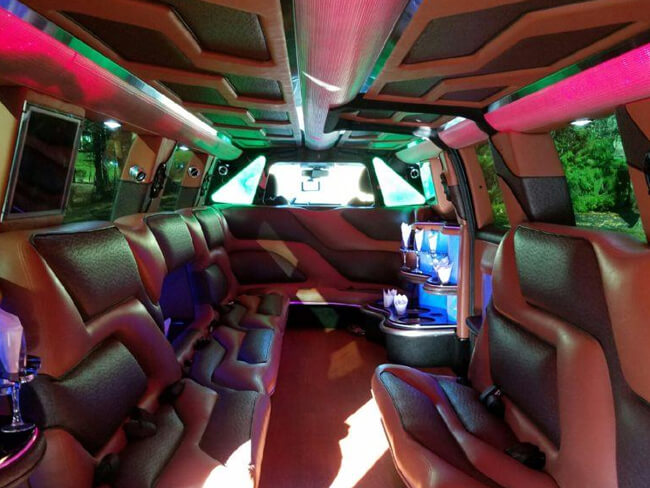 If you need a spacious limo, our 20 passenger Escalade with jet doors is just what you need. This limo has a beautiful custom interior and a great multimedia package for movies and music.
25 passenger limo bus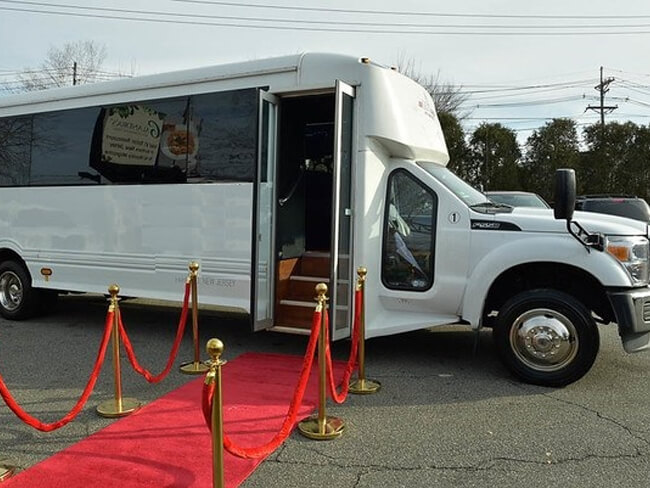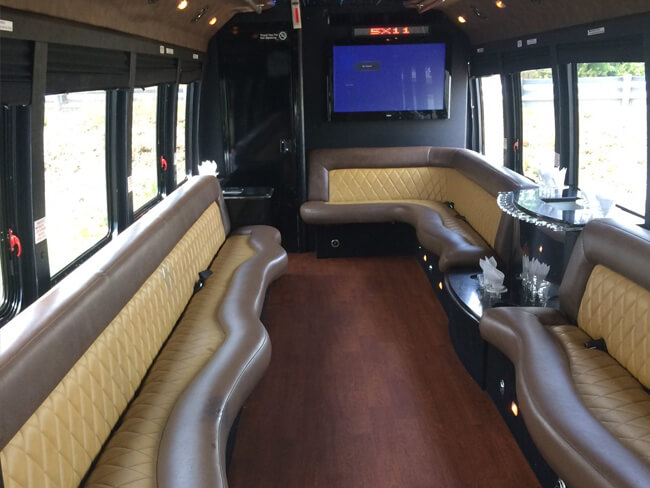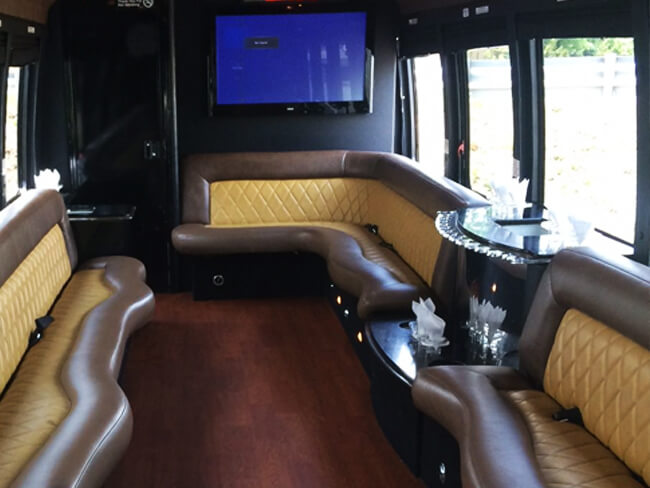 If you need a mid-sized bus, our 25 passenger party bus is just what you need. On board this modern party bus is limo-style seats, hardwood floors, colorful lights, TV, and more.
28 passenger limo bus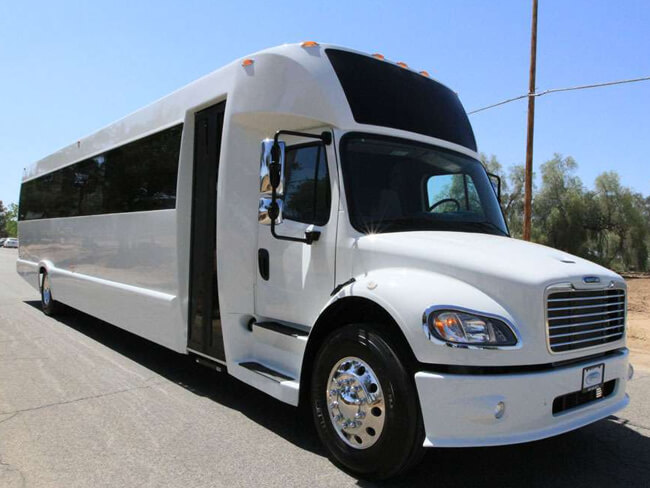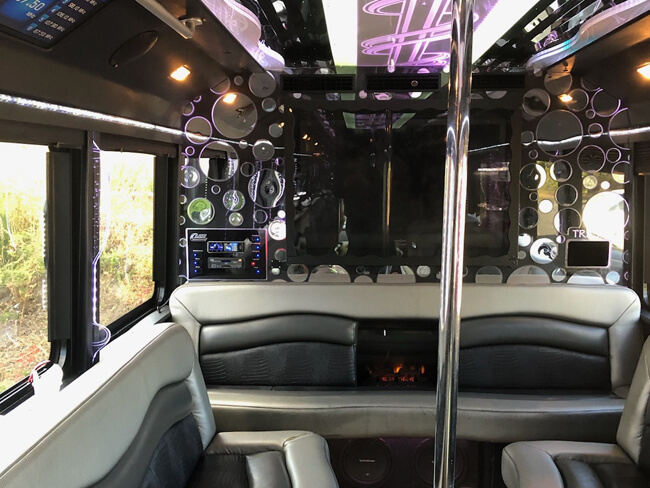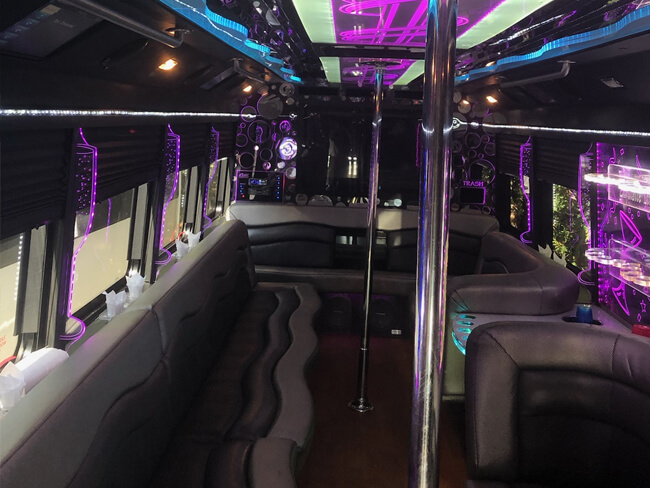 Our 28 passenger limo bus is a great option for groups celebrating any event. Two-tone leather seats, hardwood floors, colorful LED and fiber optic lights, and a booming audio system are all on board this one. Plus coolers, TVs, and two dance poles!
30 passenger limo bus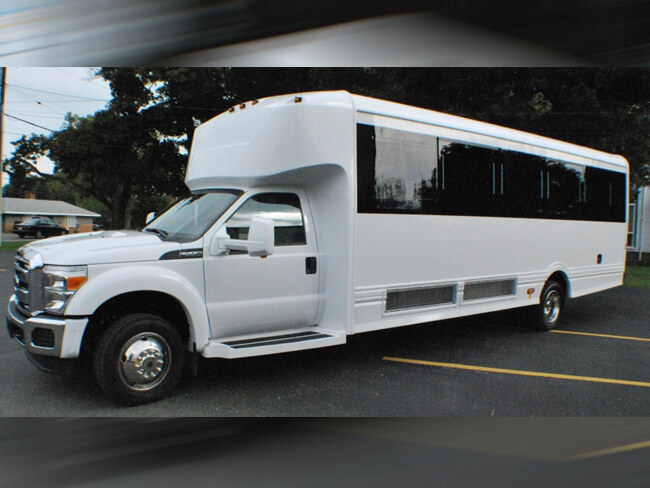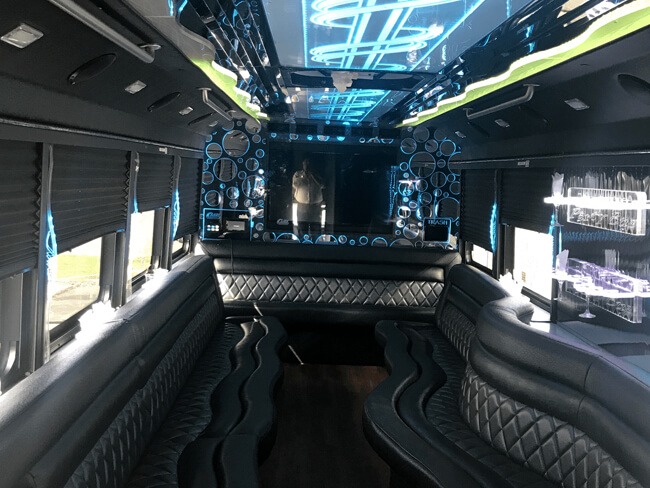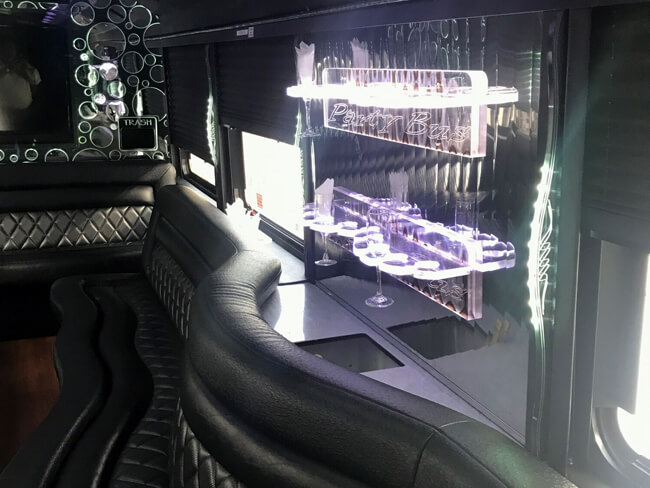 Next up in size is our 30 passenger party bus. This spacious bus has a beautiful limo interior that you'll love. There's TVs, club-like lights, coolers, and room to dance! It's a perfect bus for any event!
40 passenger limo bus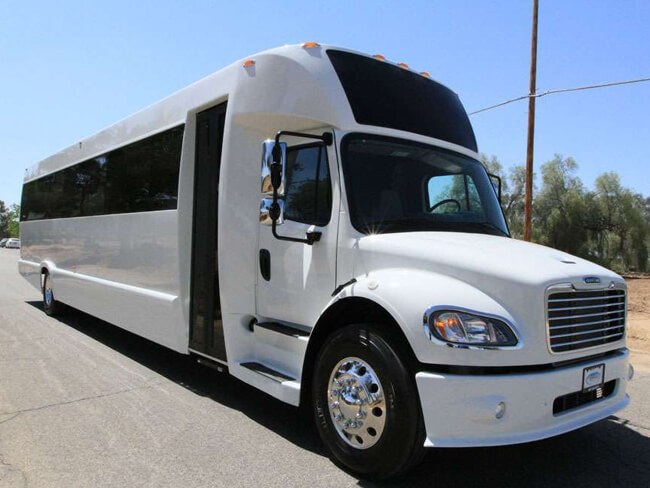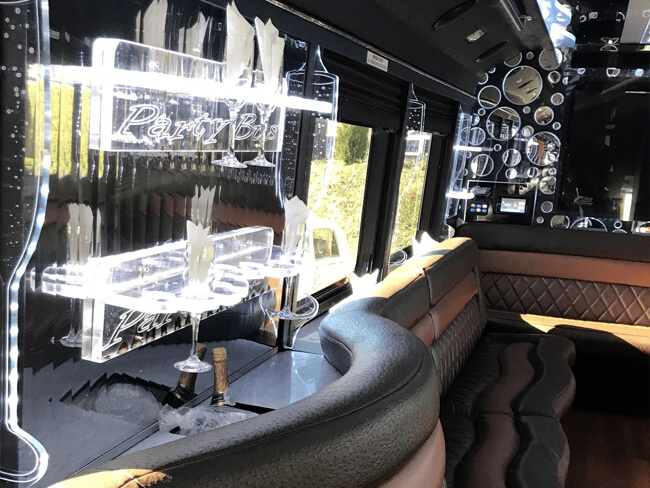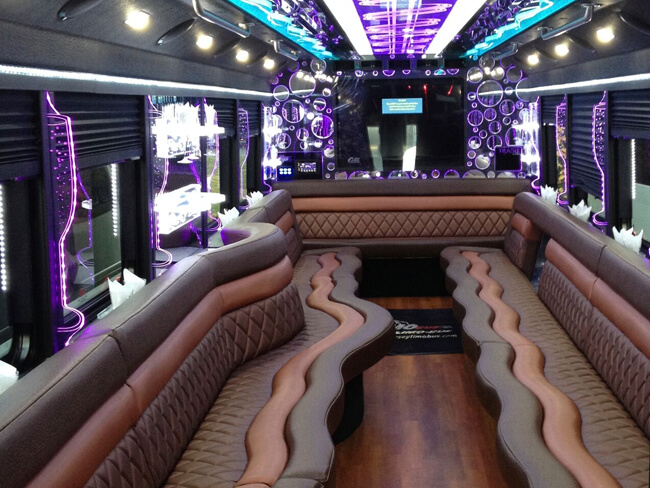 If you need extra space, our 40 passenger limo bus is just what you need! This big bus offers plush leather seating, room to dance, color-changing lights, a booming audio system, large TV, and so much more.
50 passenger limo bus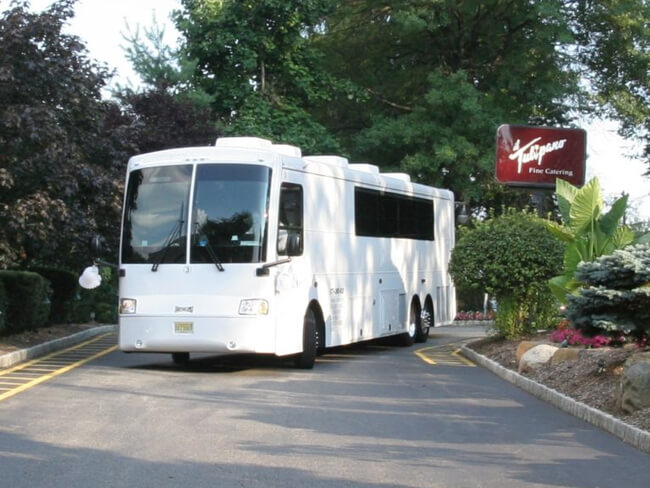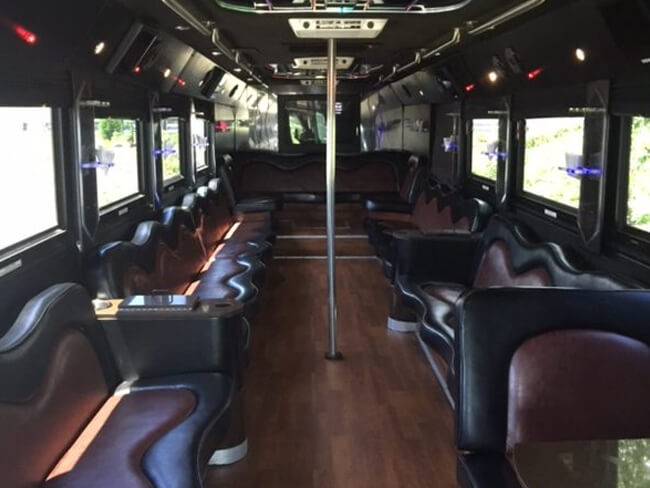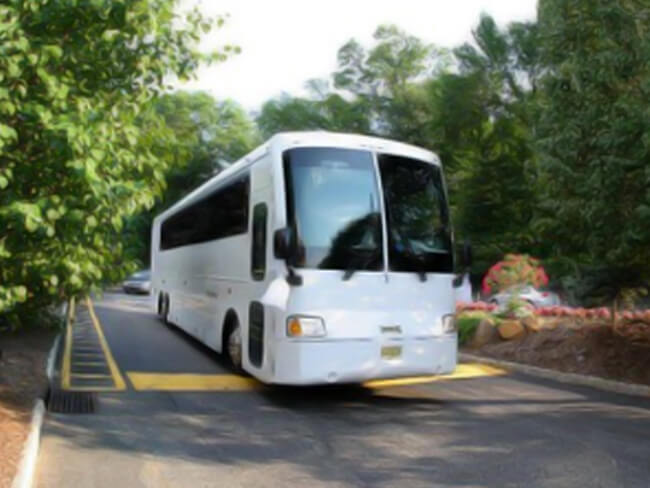 If even our 40 passenger bus isn't big enough, our mega 50 passenger is a super spacious option! When you board this bus you'll find a limo interior, media options, colorful lights, a VIP section, and even a restroom.
40 passenger trolley bus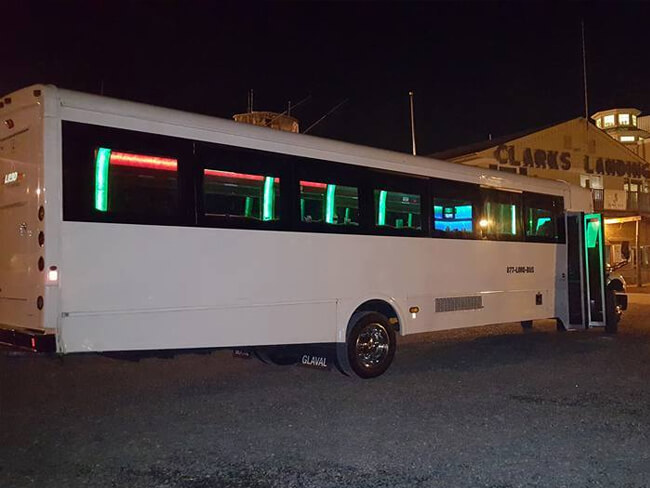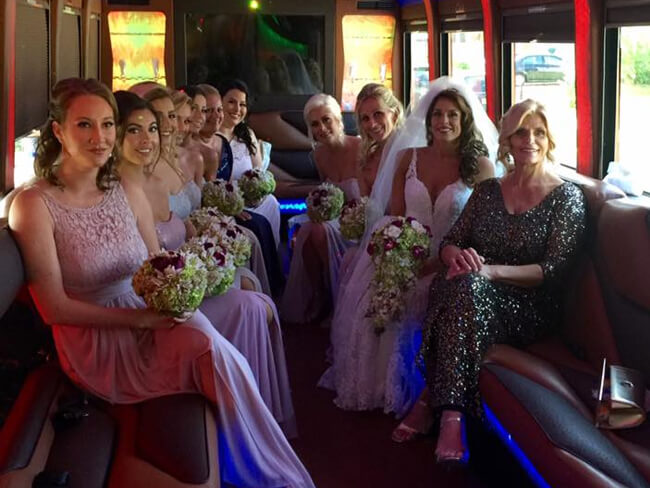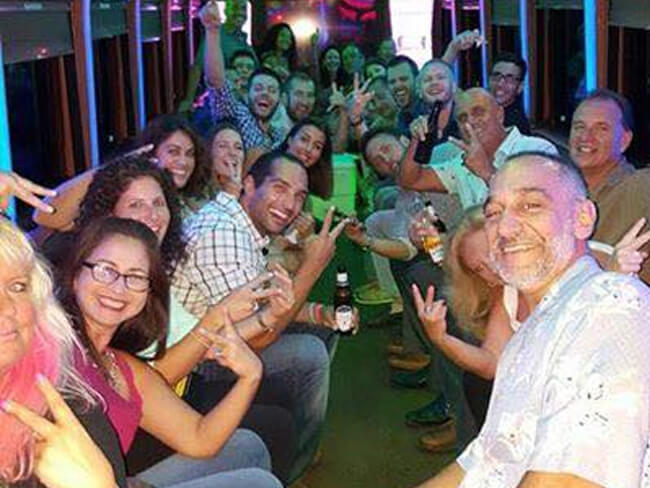 If you're looking for a trolley style bus we've got one big enough for up to 40 passengers! On board you'll find plasma TVs, a DVD player, CD player, MP3 player hookup, colorful lights, laser lights, coolers, bathroom, and more.
55 passenger coach bus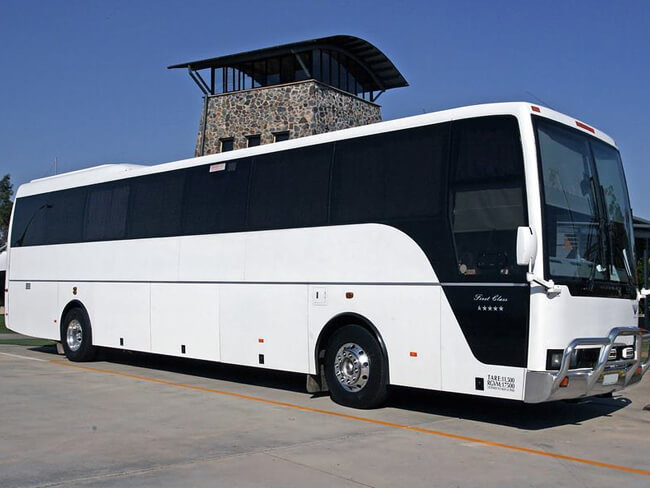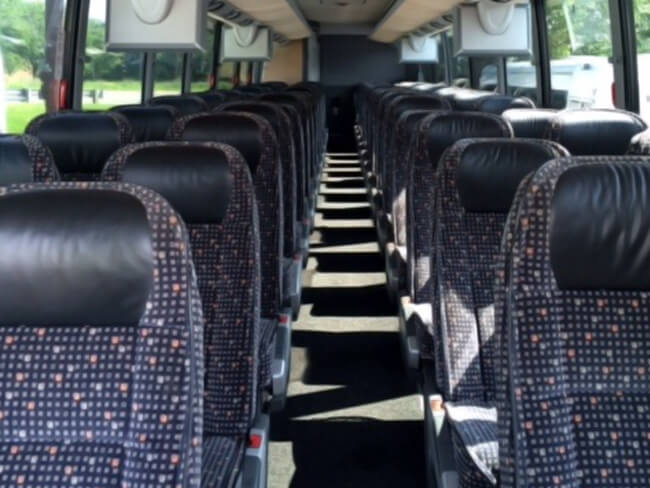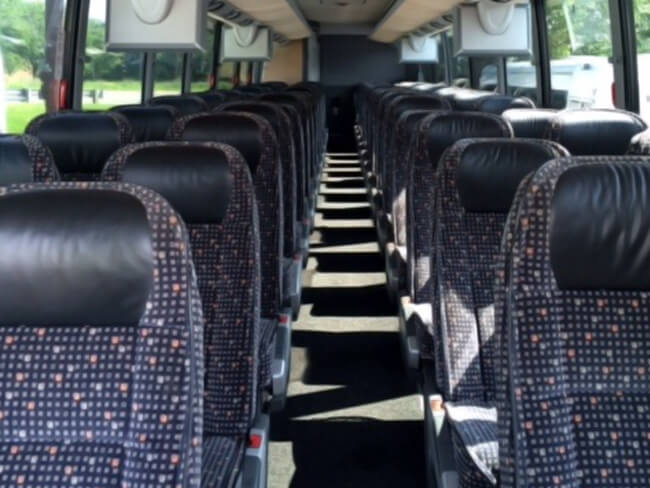 Our biggest bus is our 55 passenger motor coach. On top of room for up to 55 passengers plus luggage, this bus has comfortable high-back seats that are perfect for comfort for long travels.
1964 Rolls Royce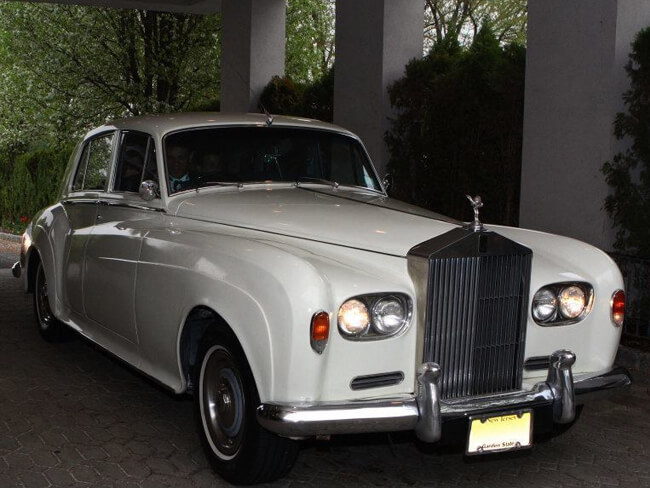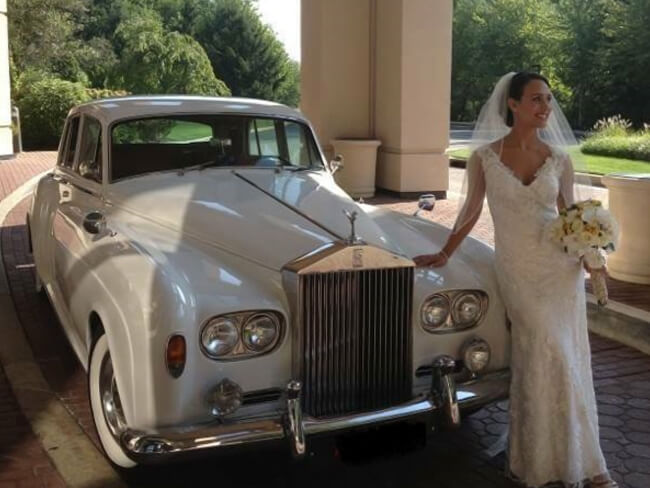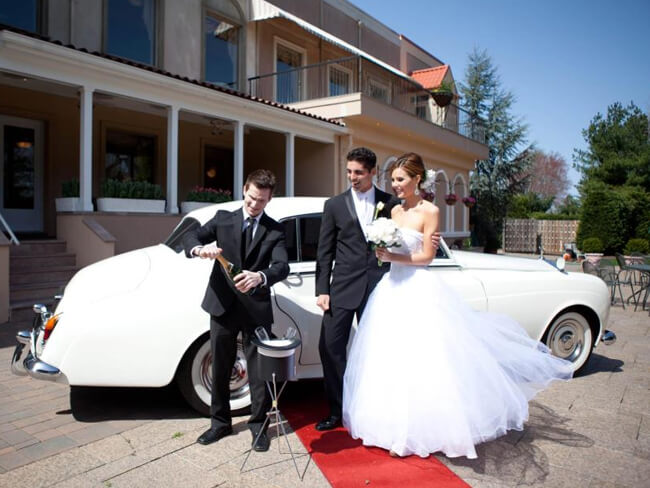 Our 1964 Rolls Royce Silver Cloud is a beautiful vehicle. This vehicle has an elegant tan interior, plush carpeting, AC/heat, and it offers a quiet, comfortable ride.
1966 Rolls Royce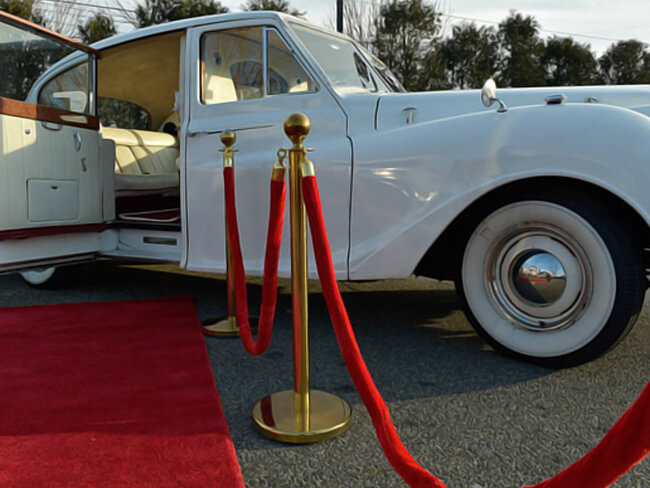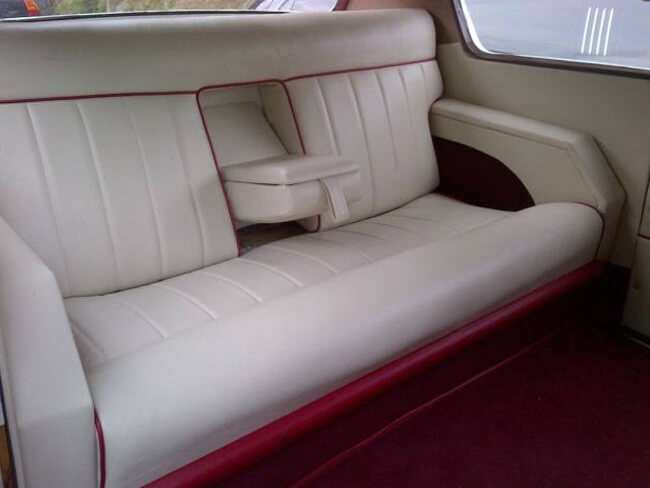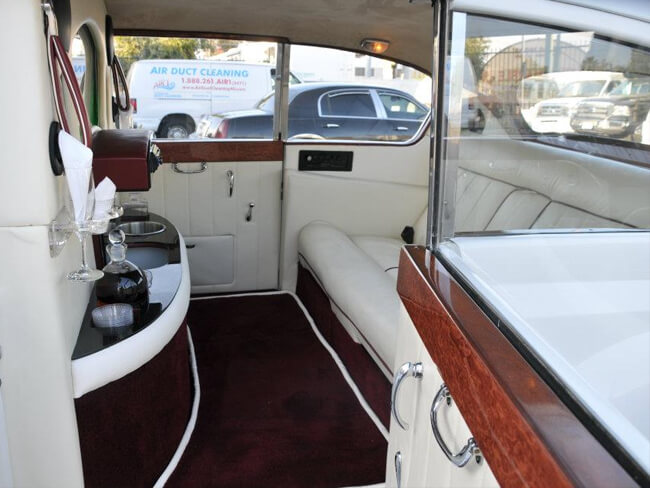 Our 1966 Rolls Royce is a timeless vintage limo, although we have updated it with AC for year round comfort. There's also a TV and DVD player as well as a privacy partition.
Rolls Royce Phantom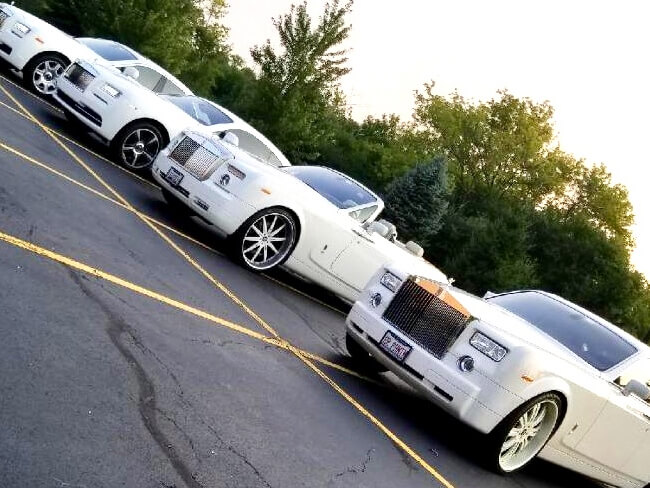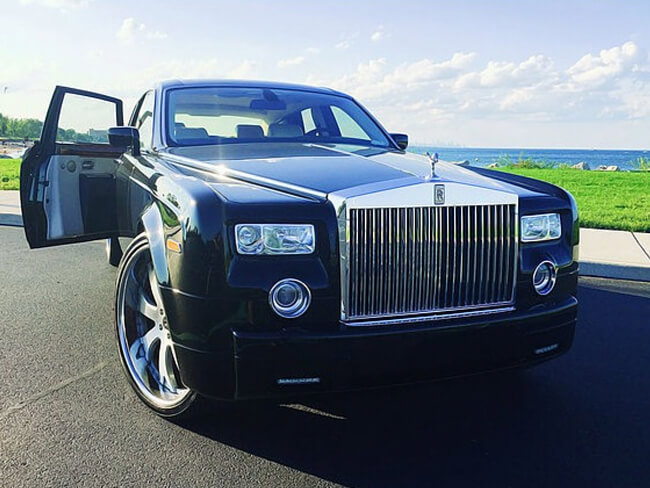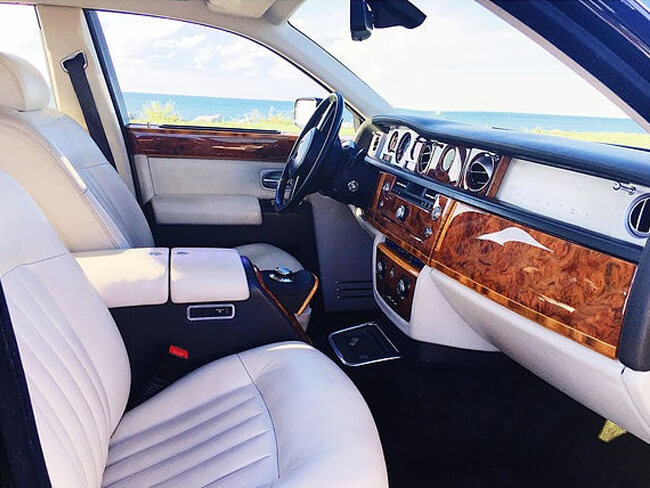 Finally, our Rolls Royce Phantom is another timeless classic. This vehicle has a dual-monitor rear entertainment system, climate controls, a great sound system, and more.
Sedans & SUVs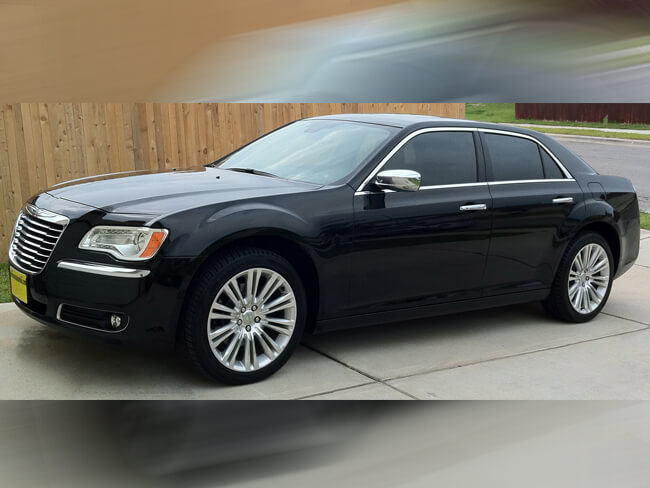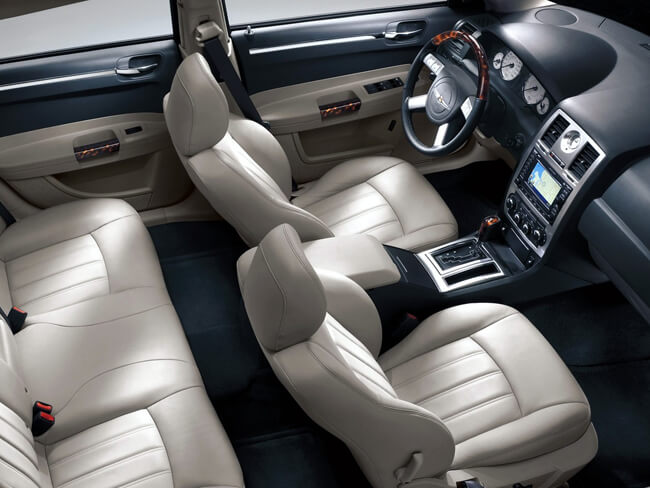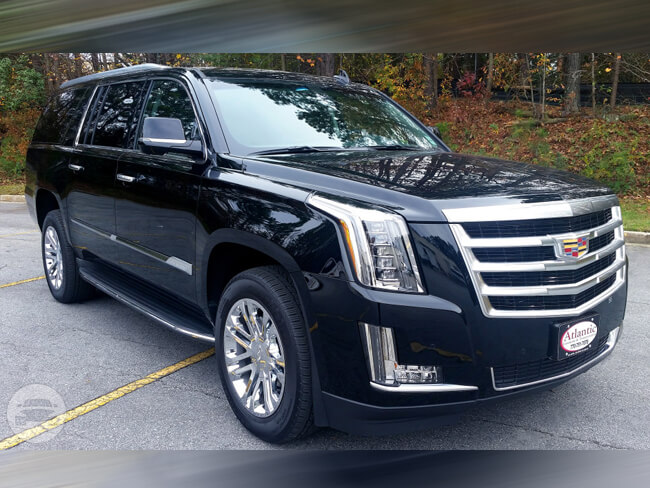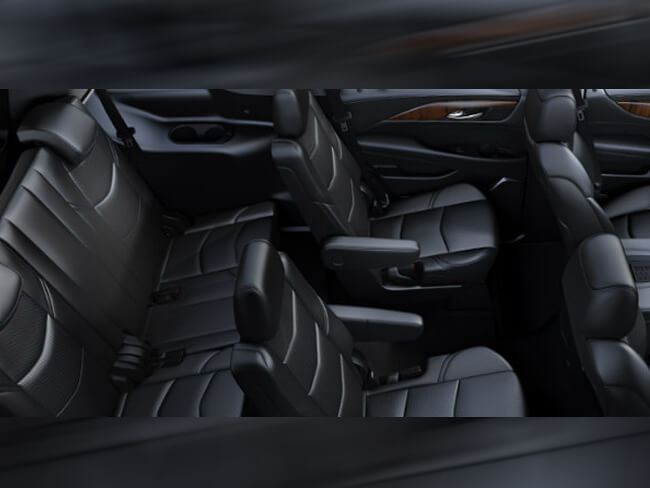 Our sedans and SUVs are perfect for transport for 3 to 6 passengers. There's space for luggage and they make for perfect airport pick up and drop off service.
Vans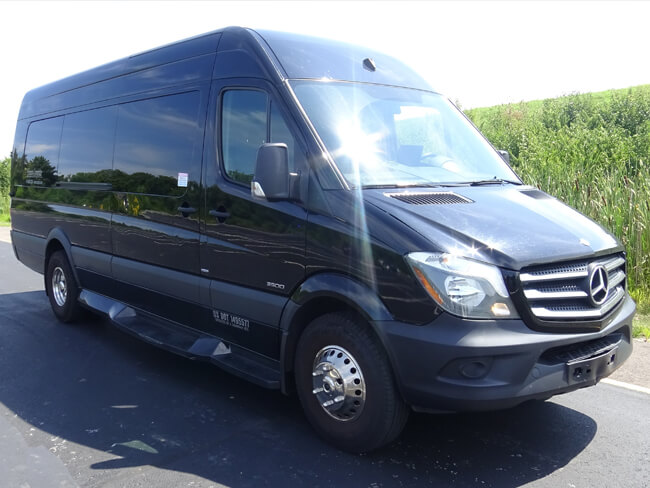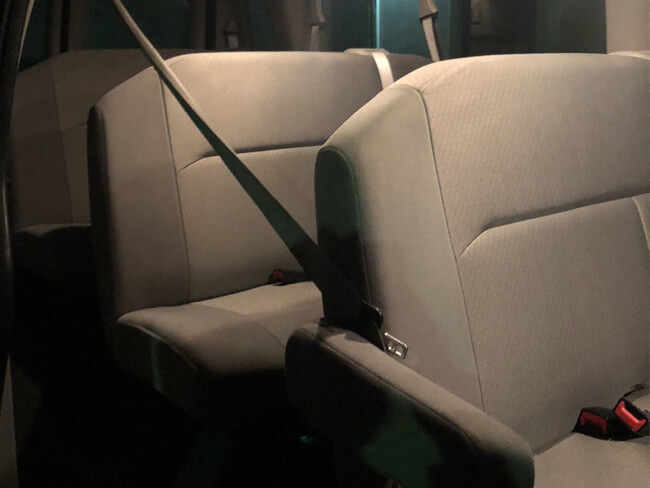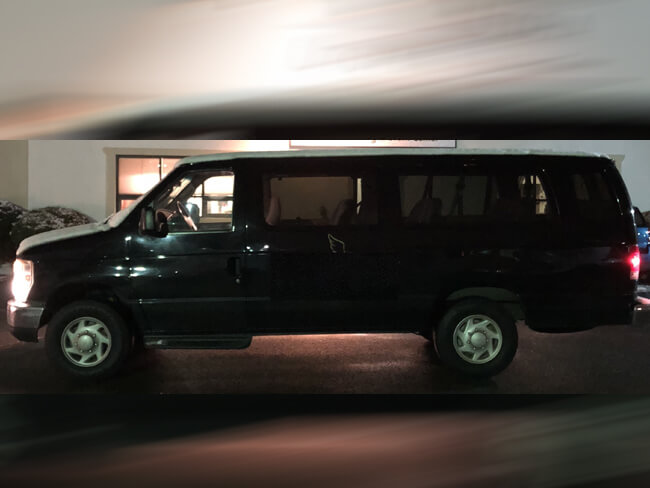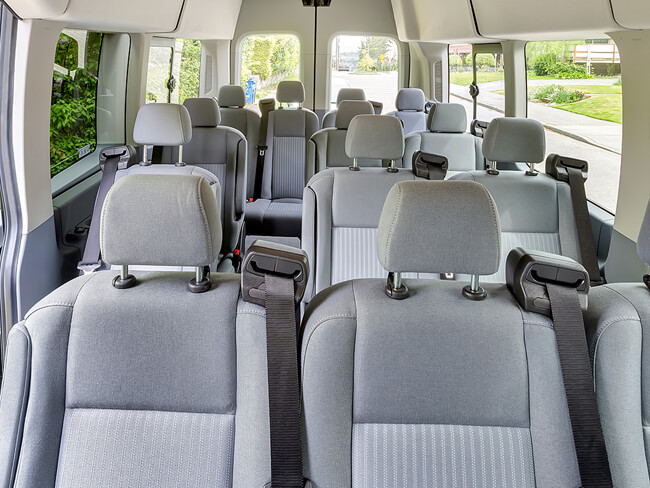 If you need shuttle service and our sedans and SUVs aren't large enough, we have vans for 12 to 14 passengers available.
Party Bus in Minneapolis